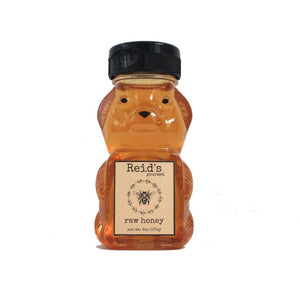 6 oz Honey Bear
Raw honey from wildflower, red/white clover, blueberry, wild blackberry and raspberry from Michigan.

This cute honey bear holds 6oz.
Front tags can be personalized for any occasion. Just ask!

Add this pure honey to your hot tea, lemon water, and smoothies. Drizzle over oatmeal, banana sandwich, and acai bowls

Raw organic honey is a great sugar substitute.
1/4 - 1/3 cup of raw honey is equal to 1 cup of granulated sugar.
---