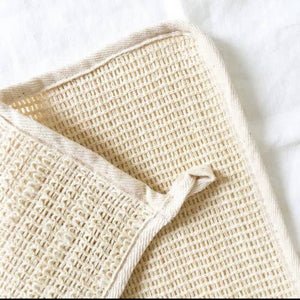 Agave Wash Cloth
These natural agave washcloths are made from the agave plant fibers, which has a naturally coarse texture and perfect for exfoliating skin.
To use: wet cloth with warm water and exfoliate skin 2-3 times per week or daily if needed. Rinse and hang to dry between each use.
Agave washcloths are made of 100% plant fiber and are completely compostable. To discard, compost or simply bury in your garden. Agave will decompose within 30 days.
Each cloth is handmade in Mexico / Size: 12x 10 inches
---
We Also Recommend
---